Riddle Icon FREE is a set of free 500+ icons designed in Figma. Designed in the line style, these icons have a consistent 2px line width and a 24x24px grid, ensuring they integrate seamlessly into a wide range of design projects.
While editing is not possible in the FREE version, these icons are provided in various file formats, including Figma files, SVG, PNG, and Iconjar, allowing for easy integration into different design platforms.
Perhaps the best feature of Riddle Icon FREE version is its accessibility – this resource is free to use for both personal and commercial projects, with no attribution required. This is excellent news for designers and developers working within a tight budget, as it provides a quick and easy solution to their design needs.
Moreover, the Riddle Icon FREE version allows users to easily search for specific icons using categories or keywords. This function simplifies the process of finding the perfect icon for any design project, allowing for a more streamlined and efficient workflow.
Here is a sample of the Files and Folders category: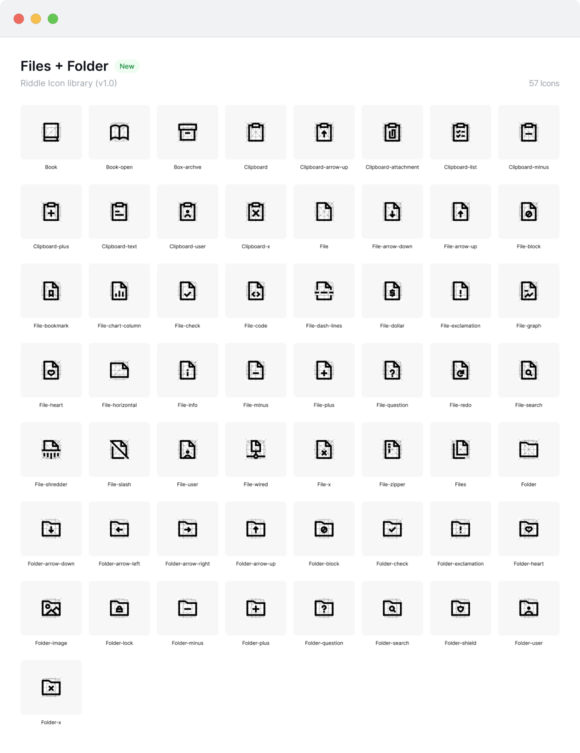 Download Riddle Icon FREE