A set of free mobile mockups made with Figma replicating generic smartphones, arranged in various configurations and combinations. They look pretty realisti despite being presented in a two-dimensional format.
Thanks to this wide range of options, you will be able to select the thumbnail that best suits your needs. By replacing the blank screen with your own design, you will have the opportunity to export the customized mockup and present it to your clients.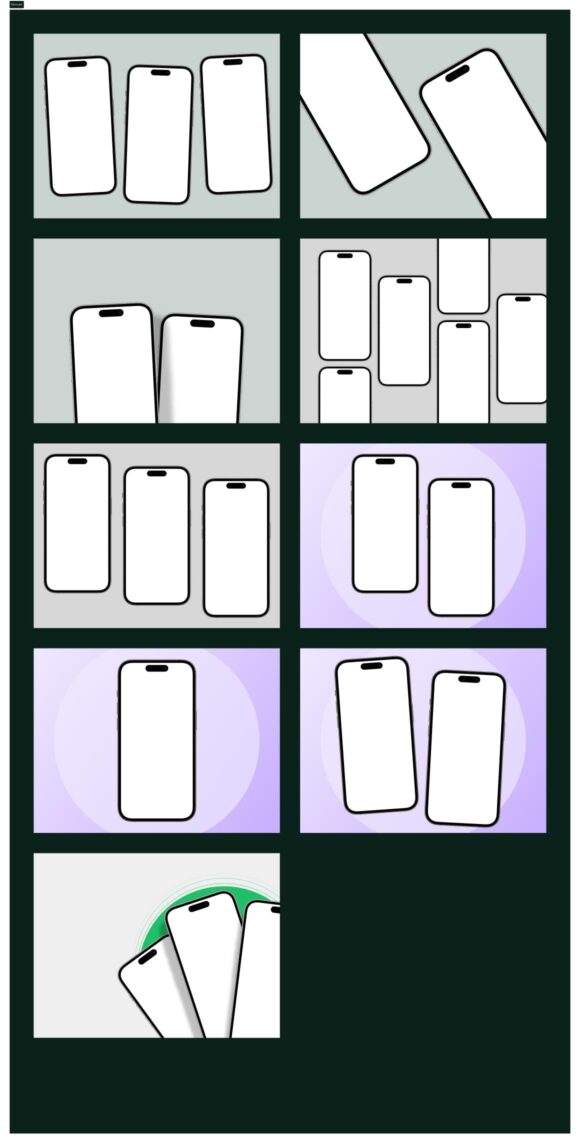 If you're looking for more specific solutions, we suggest taking a look at our dedicated collection of the best free iPhone mockups.
Download mockups