Aspekta is a free modern sans-serif font family with a wide range of weights and typographic styles. It has been designed by localizing the classics like Futura, Akzidenz Grotesk and DIN to create a clean look with fine details. This typeface can be used for any project, from print to web design.
The typeface supports multiple languages: Croatian, Czech, Dutch, English, Finnish, French, German, Irish, Italian, Polish, Portuguese, Slovak, Slovenian, Spanish, Swedish, Turkish.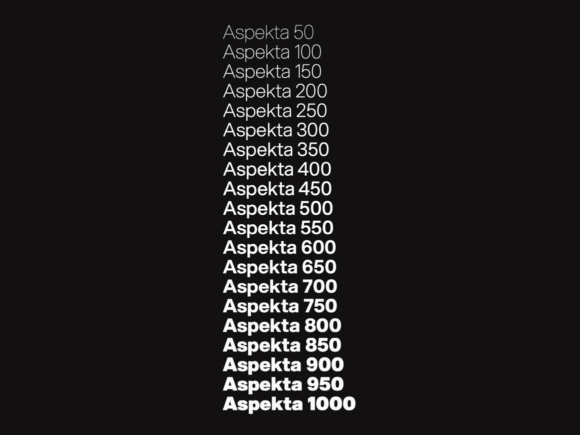 Aspekta is a free and open source, feel free to grab your copy from GitHub and support the author with a one-time donation.
Designed and released by Ivo Dolenc.
Download font