Cabinet Grotesk is an awesome free font that distributed by the Indian Type Foundry. It's a modern sans-serif typeface that stands out from other Grotesk fonts because of its unique shapes and contrast. It comes in 8 weights, from Thin to Black, but still maintains a consistent design.
As you go for the heavier weights, the stroke-contrast becomes most-prominent in the letterforms' stroke connections, giving it a one-of-a-kind look. Numbers in Cabinet Grotesk are proportional and match the height of the uppercase letters.
Here's a sneak peek of all the font weights: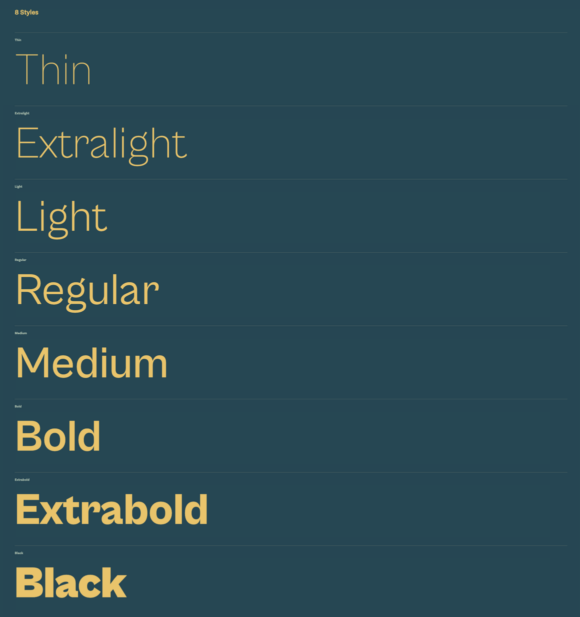 This font is distributed under the Closed Source / ITF Free Font License.
Download font