Newake is a free sans-serif font designed by Roberto Perrino. While the author doesn't explicitly state it, the font's essential and geometric shapes suggest that it belongs to the grotesque fonts category.
Newake is well-suited for headlines and big titles, as well as web design. However, it truly shines in print design, where it can be used to create powerful and eye-catching posters and graphics.
The font is available for free for personal use only. For commercial use, you must purchase a license, which also includes 300 extra characters, including special characters, batches, and numbers.
Here are some previews of the font in use: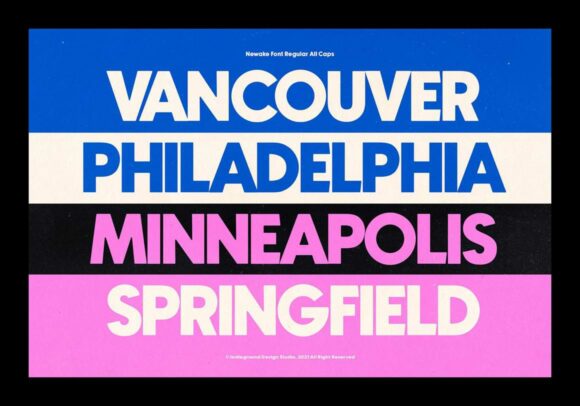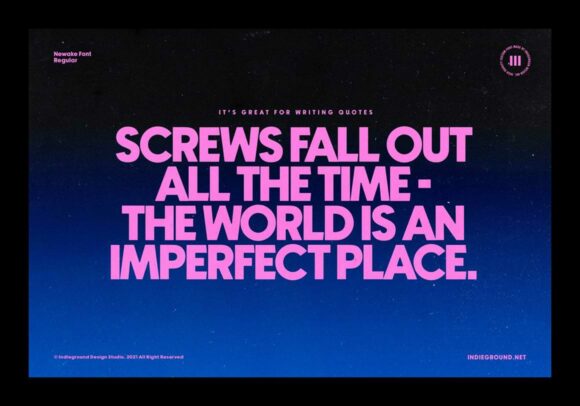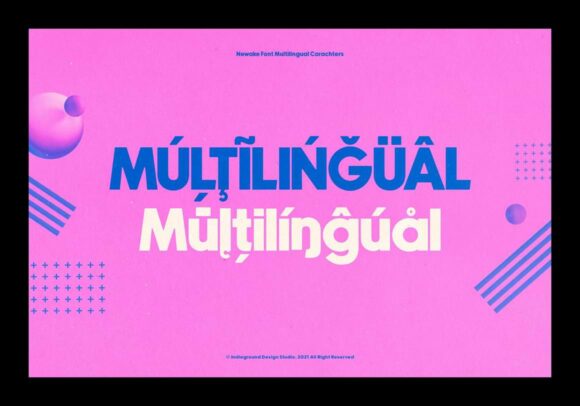 Download font