Whether you are a writer, a print journalist, or simply want to present a book in an engaging way, you may need a good book mockup. A book mockup is a visual preview of how your book will look once it is published. It is a simulated image of the book cover, which shows how the book would appear if it were printed and bound.
A good mockup can help you evaluate the final appearance of your book. You can use it to show your book to your friends, your editors, or your potential readers. In this way, you can get feedback on the cover design, color choices, and images used.
For this purpose, we have collected the best free PSD book mockups that we have found around, so that you can create your preview completely for free. We have found them in all types: with soft or hard cover, diaries, magazines, with ring binding, and presented from different angles. Choose the one you prefer and click on the image to access the free resource!
Hard-cover book mockups
A set of two book PSD mockups designed by Wassim Awadallah showing books with customizable covers and backgrounds.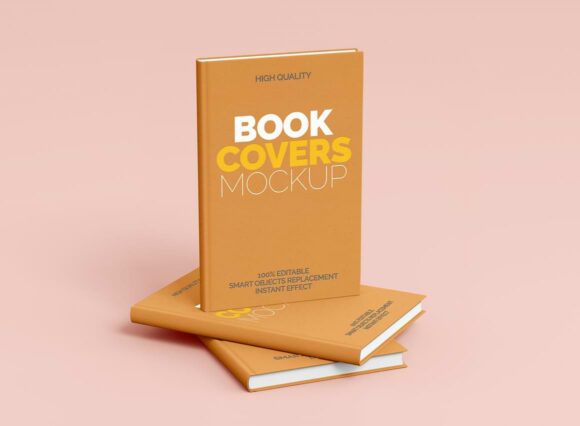 A set of three hardcover book mockups, with customizable design for the front cover. The mockups are in PSD format and can be easily edited.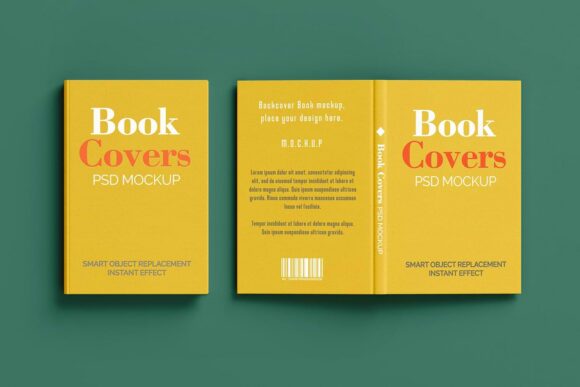 In the same series as the mockup presented above, here is a version that includes both the front and back cover.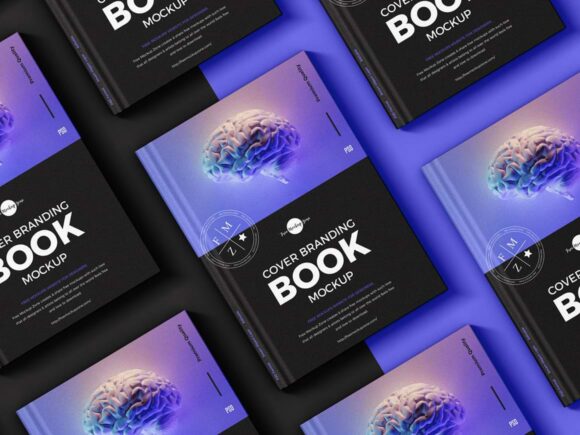 A set of free book mockups in PSD format, presented in a series in an attractive way. The mockups present hardcover books with customizable design for the front cover.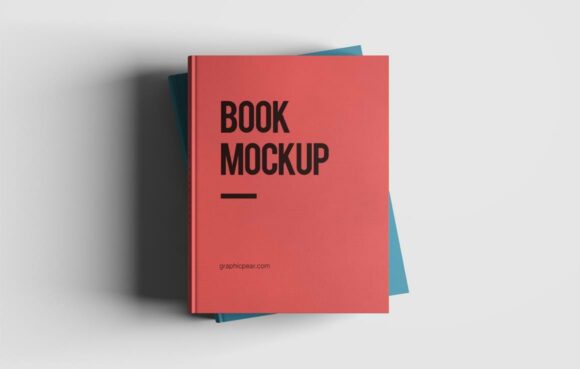 Free PSD A4 hardcover book mockup that includes 10 different angles of single, double, and triple books arranged in various setups. The mockup is easily modified to achieve realistic results, making it a great tool for showcasing book cover designs.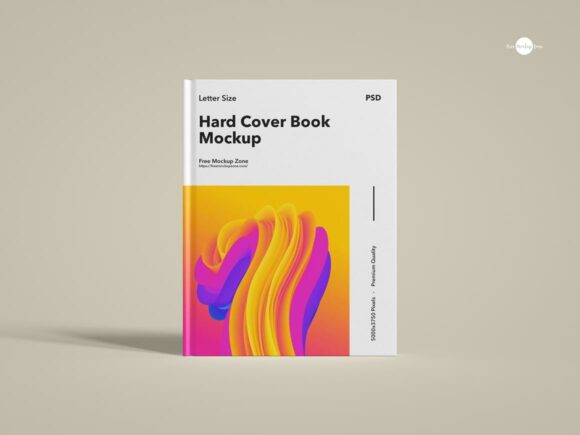 PSD mockup of a standing, centered book. The default cover features a minimalist and geometric design. As you may guess, you can replace it with your own cover to get a professional presentation of your book, in high resolution.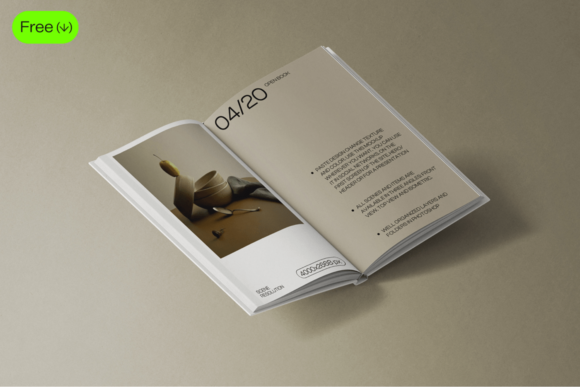 A open book mockup designed by GraphicList, with customizable pages and cover design. It is available for free download in PSD format.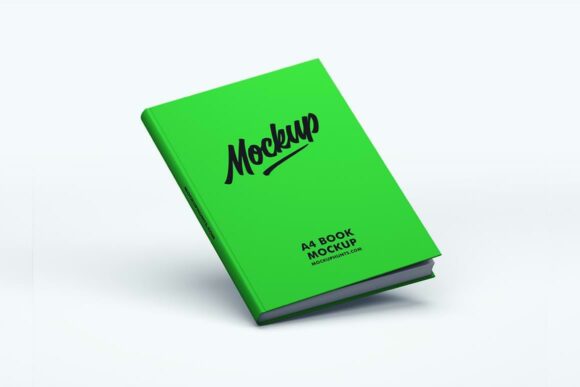 This mockup features a high-resolution PSD file with easy-to-use smart objects, allowing you to insert your own designs and customize it to your liking.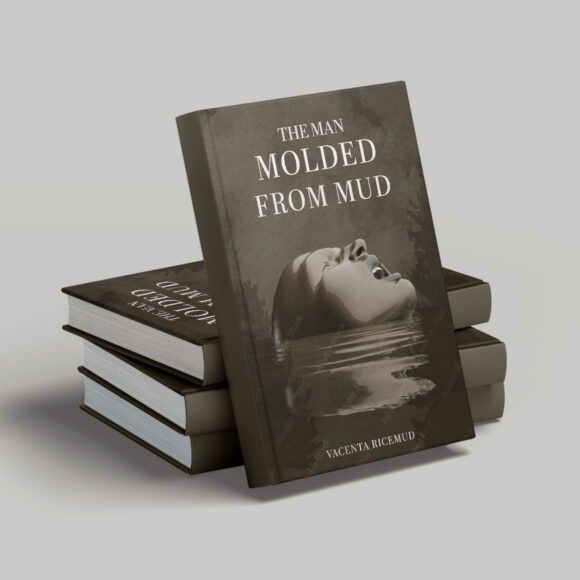 This PSD book mockup is particularly suitable for presenting fiction books. You will only need to replace the cover design, and you can present your book in an extremely elegant and captivating way!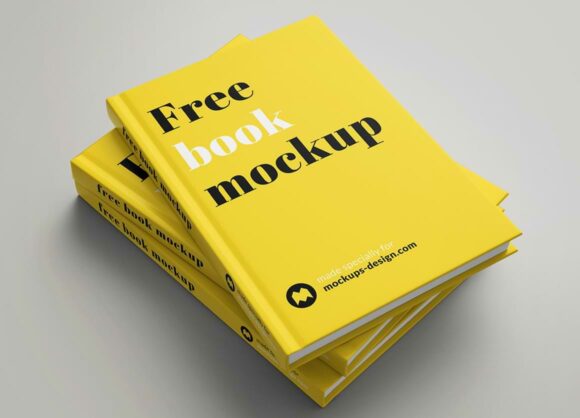 This free PSD file includes various mockups of hardcover books. Along with the image above, you will find the book presented from different angles, as well the design of inner pages.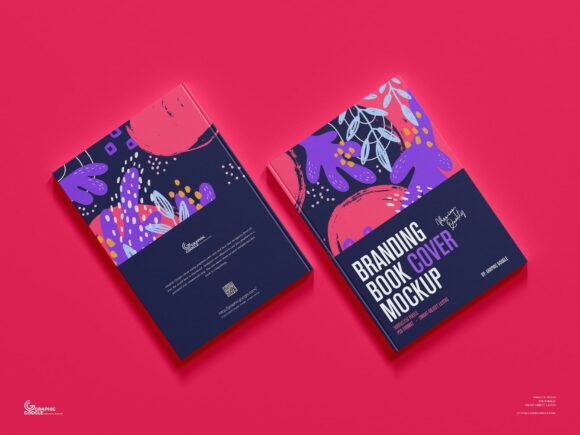 A very simple but effective mockup of a book, presented in a front and back view, with a hardcover and realistic shadows.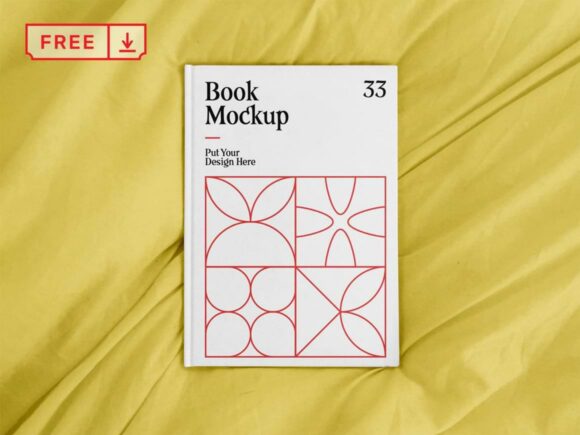 This is a photorealistic A4 hardcover mockup that was created in Photoshop.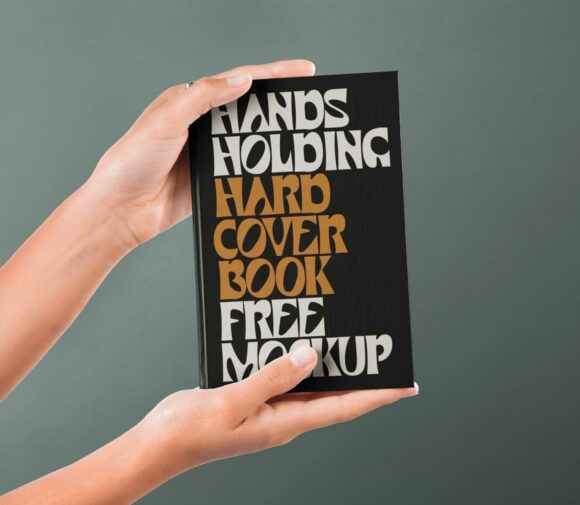 A pair of hands holding the book, making it an ideal choice for your editorial or branding presentation. And with smart layers, you can easily showcase your own graphics.
Soft-cover book mockups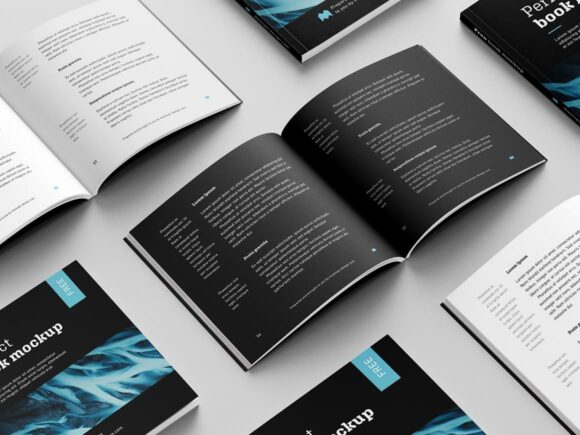 If you are looking for a different format, here is a thin square book mockup, available as free PSD. It's easily customizable for a perfect presentation of your book design.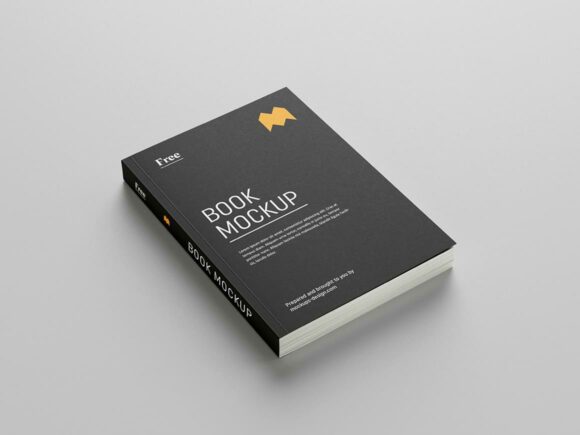 A book mockup in PSD format designed by Aman Ullah Aman, showing a black hardcover book standing on a table against a white background. The book cover can be easily customized using the smart object feature in the PSD file.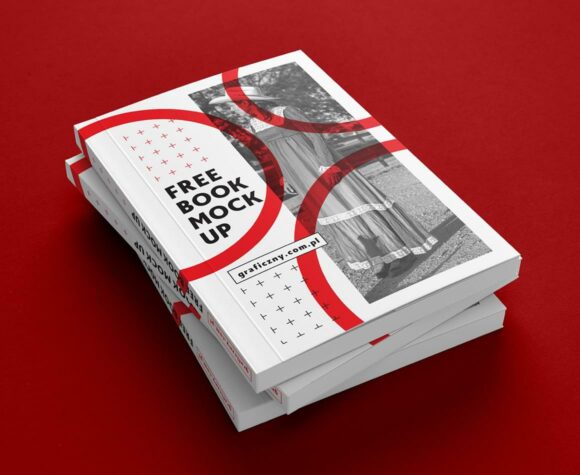 This one takes us back to more conventional territory. This mockup features a book with a semi-rigid cover with customisable background. It showcases both open and closed versions of the book.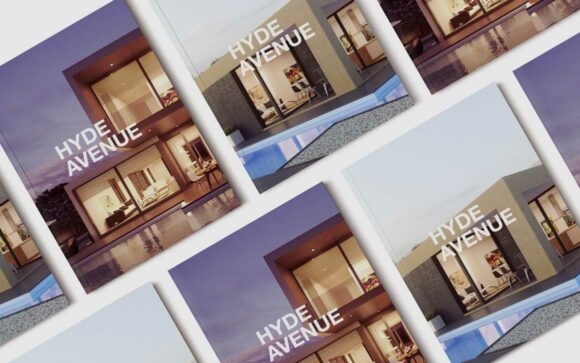 And here is a complete magazine mockup template that includes views from different angles, isometric view, front and back views, inner pages, and much more.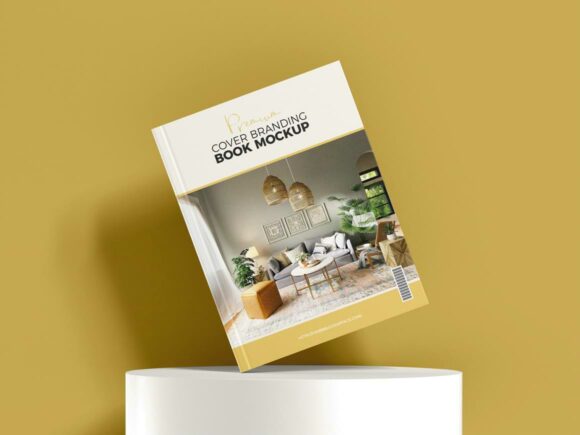 3D mockup of a hardcover book. The template was created with C4D and is distributed as a PSD file, providing smart-object layers to allow you to replace the cover in just a few steps.
Photorealistic book mockups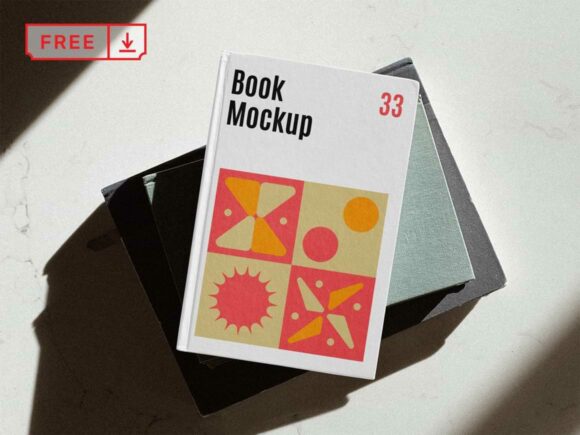 This mockup was also created starting from a photograph (notice the ultra-realistic detail of the shadows, the slightly crushed corners of the cover, etc). However, the fact remains that you can open the PSD file and replace the cover design in just a few steps!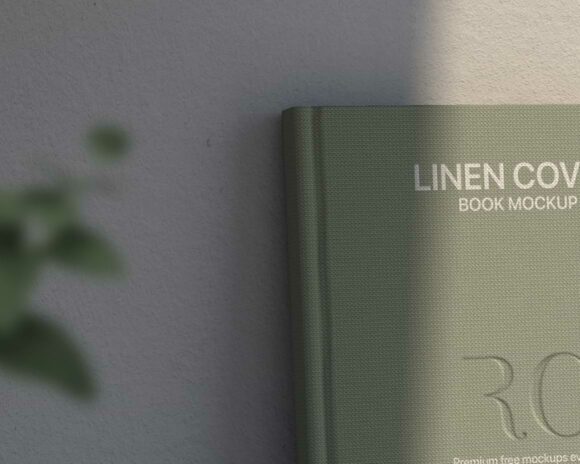 If none of the previous mockups have fully satisfied you, this one might interest you. The mockup features a linen-covered book, for an exclusive and elegant mood. The overall effect is highly photorealistic!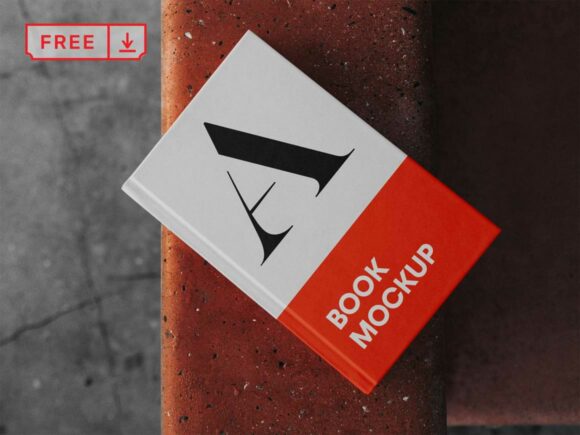 This mockup provides you with a realistic representation of your book cover project, allowing you to showcase it in an impressive way.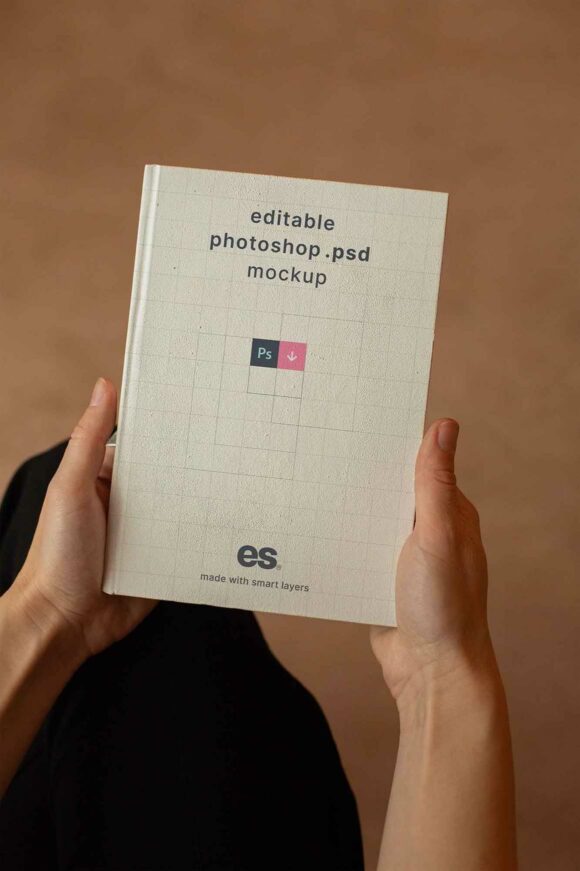 Display your stunning cover design using this Photoshop hardcover book mockup, and present your next book in the best possible way.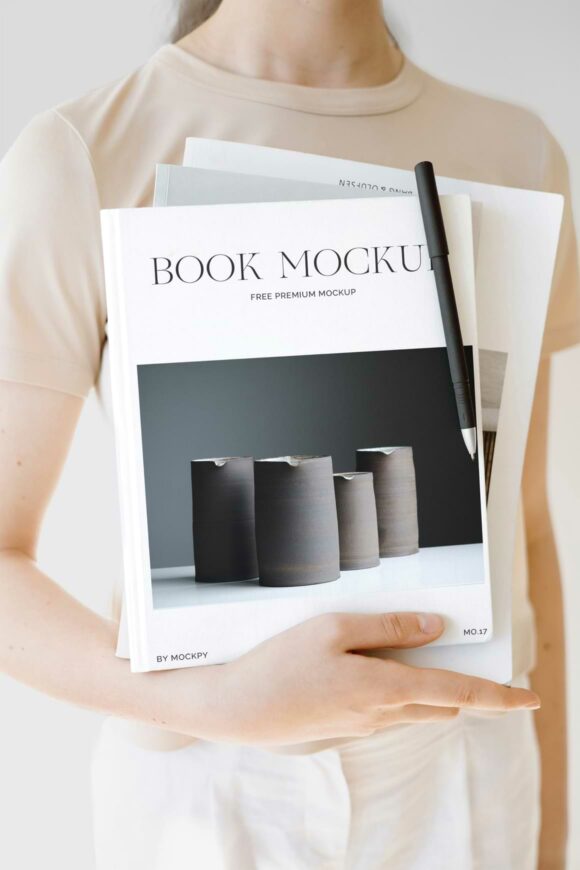 The mockup consists of an image of a woman holding some books. You can easily replace the soft cover of the books with your own design.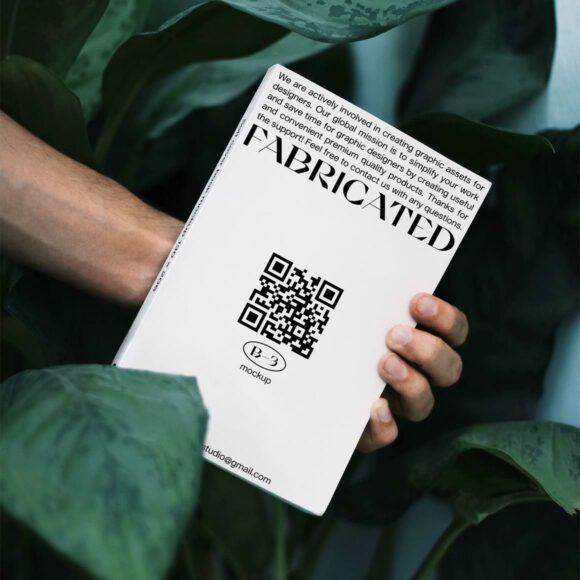 In this template we have a hand holding a book, in front of a "botanical" background. It may certainly seem unconventional, but it is definitely an original and different way to present a book preview!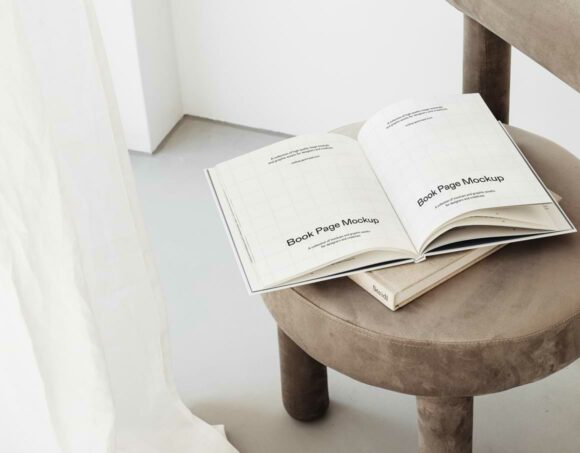 In this mockup, the book is open and displays its inner pages. Additionally, the PSD file was created from an actual photograph, which enhances its photorealistic quality.
Uncommon formats and different book types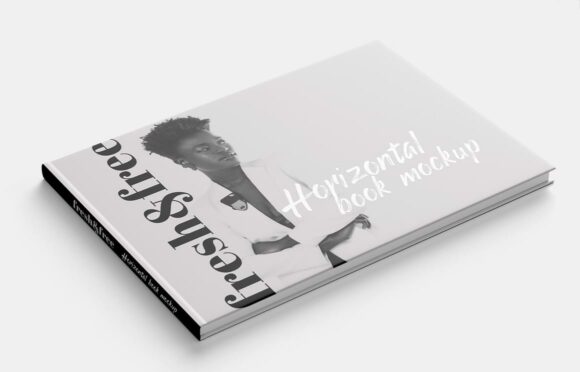 A free set of book mockups in landscape format. The PSD file includes smart layers for replacing both the cover and the inner pages. Click the image above to view all included pages.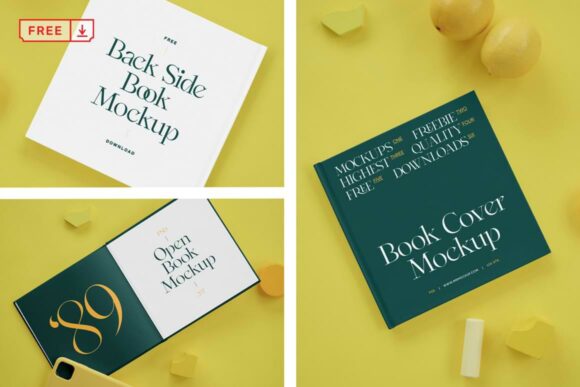 And here's another mockup of a square book. This is a hardcover book mockup, which allows you to customize both the front and back cover.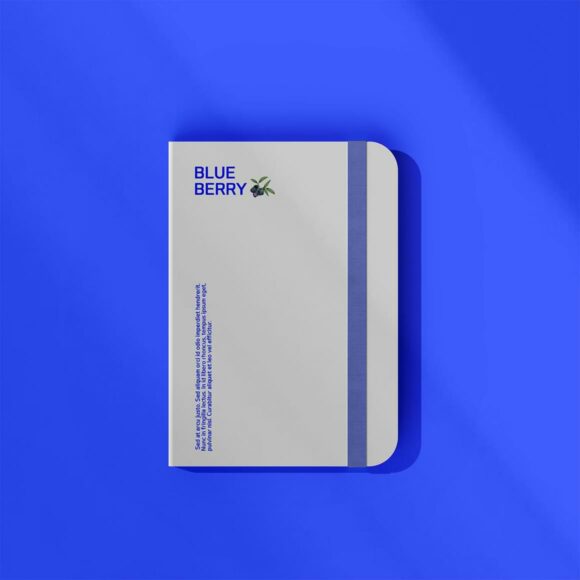 More than a book, this mockup represents a notebook with an elastic band, or better yet a diary. And as usual, it is a free PSD that allows you to replace the cover design.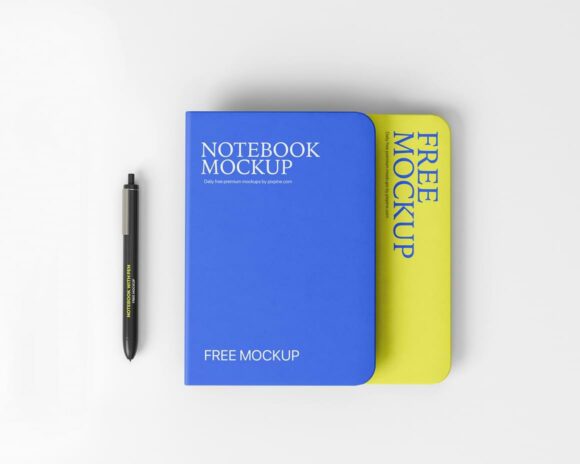 Mockup of 2 notebooks with rounded edges overlapping each other, with a pen next to them.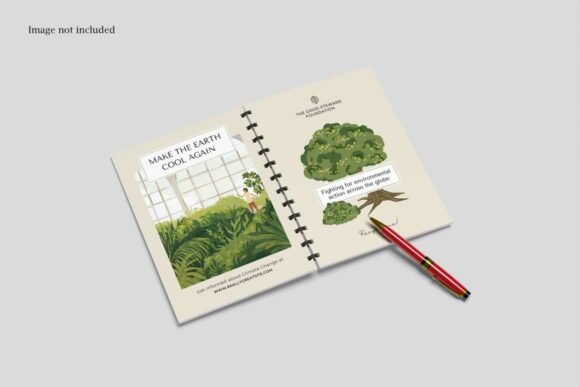 This A5 mockup of a ring-bound book / notebook is presented from four perspectives, and is PSD file format.