Linea is the latest free icon set designed by Dario Ferrando. It includes 5 different sets (Basic, Music, Software, Arrows e Ecommerce) that Dario is currently releasing on Linea.io.
This freebie pack – exclusively created for Freebiesbug – includes the Basic version that consists of 135 icons and provided in both PSD and AI formats. Also, you will find a bonus Webfont that includes Basic + Music + Ecommerce sets: a grand total of 335 glyphs!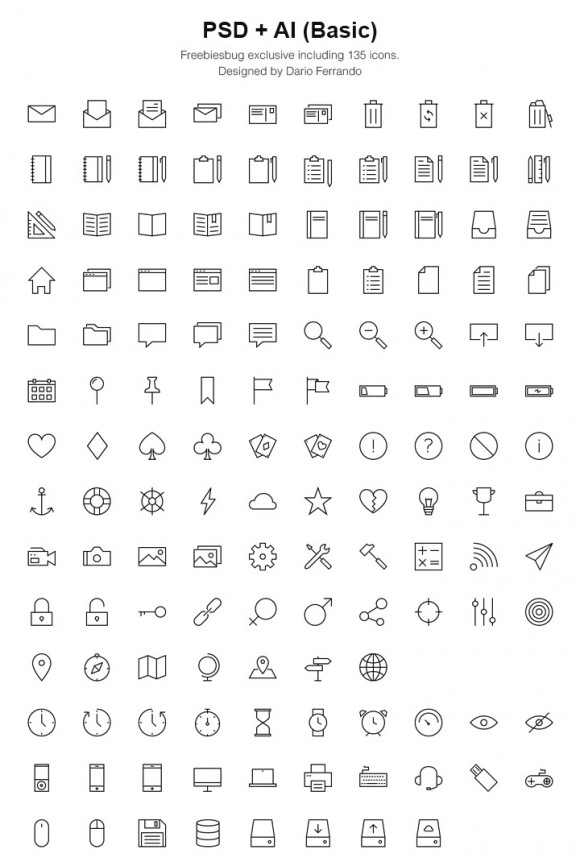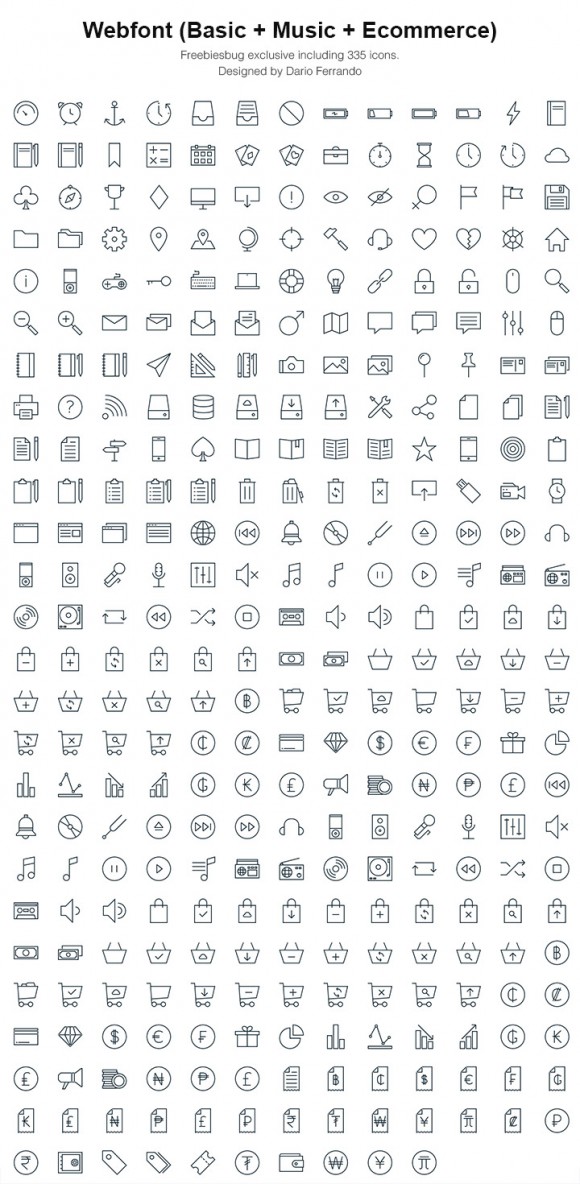 Don't forget to check out Dario's project page! There you will find the whole sets divided by categories.