Iconoir is a complete set of simple SVG vector icons made by Luca Burgio, product designer based in Milan. The full pack is an incredible toolkit including 700+ icons to be used for building any kind of user interface, and it's available on for a few bucks.
We are very grateful to Luca for releasing a free icon pack exclusively for our readers. This is basically a basic set including 32 essential icons that might come in handy when you need to create a UI. Icons are contained in a 20x20px grid but you can easily customize them at your own pleasure, and adjust color or thickness. Here are all the icons you will find in the free pack: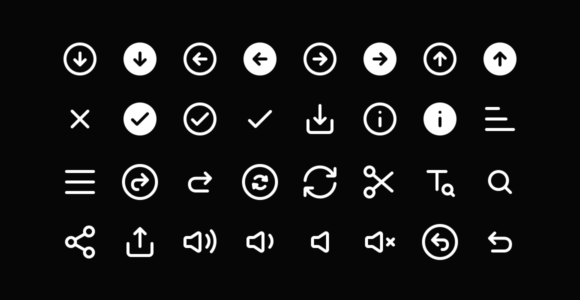 If you enjoyed the icons and want more, let's check out the full pack, it's still 30% off for a limited time!