As you probably know, a design UI kit is an essential tool for designers nowadays because it ensures a structured approach to any design project. Also, a design UI kit provides the designer with a selection of ready-made components, such as buttons, menus, cards, forms, sliders, and other elements, to quickly create a functional and visually consistent user interfaces.
Material 3 serves to provide this purpose. It's a free UI kit built with Figma which provides tons of components. These components are also customizable, allowing you to adjust sizes, colors and other properties.
And here is the best part: Material 3 is free to use, since it's released under the CC BY 4.0 license! So don't hesitate to use it for your websites and apps.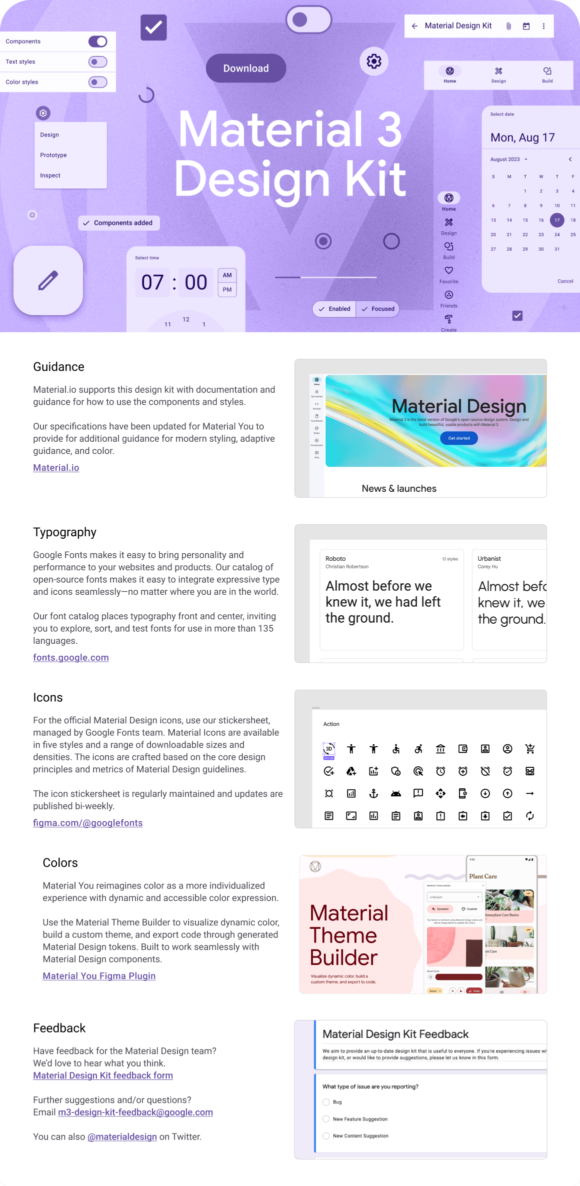 Download UI kit