Renner* is a free typeface inspired to Futura and designed by Owen Earl. Renner* is an origonal font that aims to keep the attitude of Futura rather than the exact design. Futura was designed to be functional in its day and in that spirit, Renner* aims to be as functional as possible in the digital era. For that reason it deviates from the exact designs of Paul Renner, favoring, for example, a larger x-height.
The font has 9 weights, ranging from Hairline to Black. It can support many languages, includes stylistic alternatives, and both tabular and proportional numbers.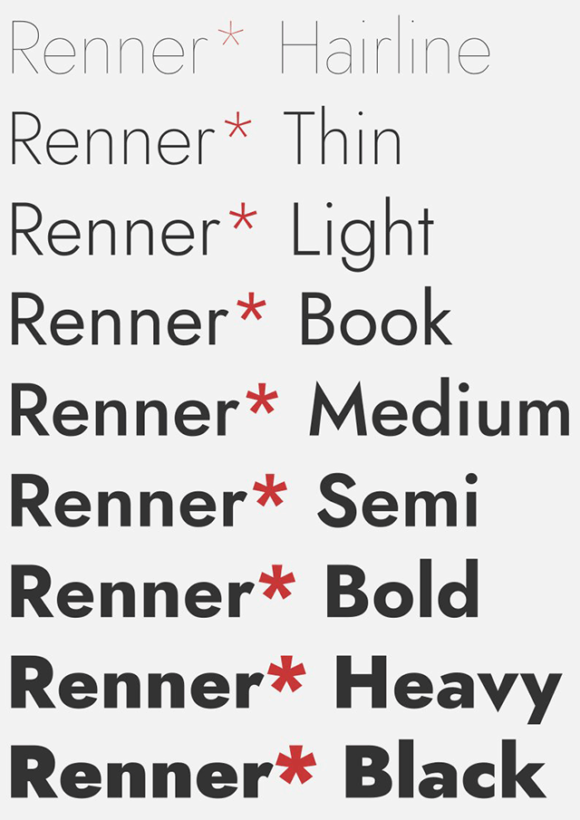 As of version 3.0, Renner* supports OpenType Variable Font technology that allows users to control the exact weight and italic of the font. Loading the variable font version into a program such as Adobe Photoshop will allow you to precisely control the weight and italic angle of the font, giving you control like never before.
Download font