If you are looking for a hyper-focused blog template, Brook is your best bet!
Brook is a free HTML template built with the latest version of the static site generator Eleventy and Bootstrap 5 as CSS framework.
This template is not only incredibly easy to use, but it also provides a first-class user experience. It has a Lighthouse score of 100/100/100/100 (see live results here: https://templatedeck-speedtest.netlify.app/templates/) and a GTmetrix Grade A out of the box.
What's more, Brook uses Nunjucks template language, but it also supports other languages such as Liquid, Handelbars, Mustach, Pug, Haml, vanilla JS, HTML, or Markdown. 
You can download, use, edit and change anything and use this HTML template even for commercial projects.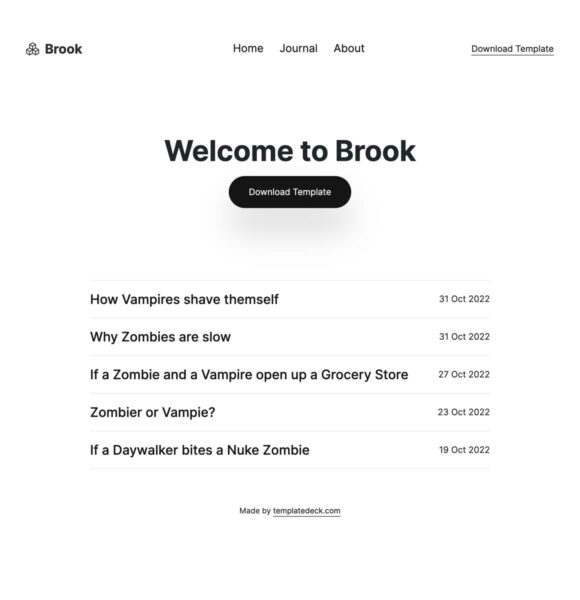 Home page preview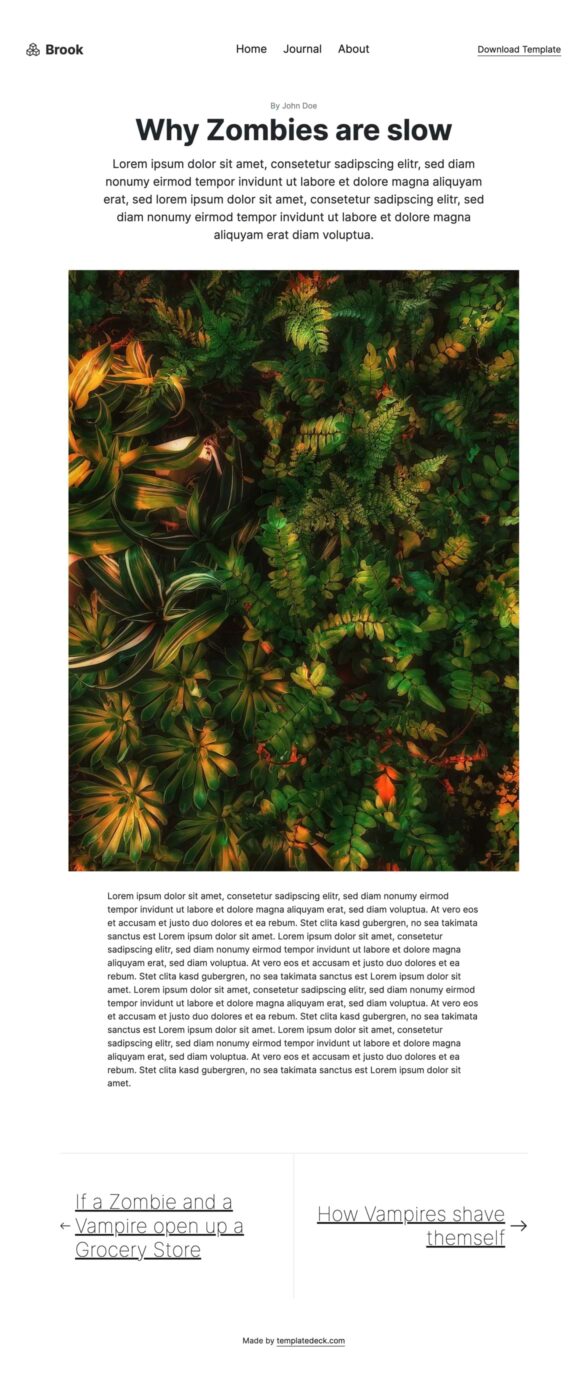 Single post preview
Designed and released by TemplateDeck.