This week freebie is a free HTML admin dashboard template brought to you by Jamshid, passionate web developer and UX/UI designer.
This free coded template consists of 3 pages (dashboard, sign in and sign up). The dashboard comes with a bunch of cards displaying data, charts and lists. In addition, template has a toggle button to switch between light and dark modes.
The template is built with Bootstrap 5 and a few more JS libraries (Dropzone, Chart.js, Quil.js).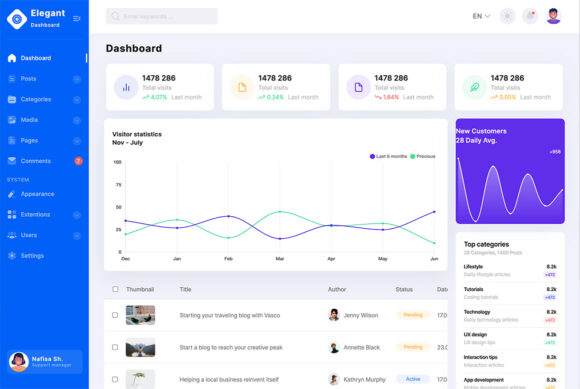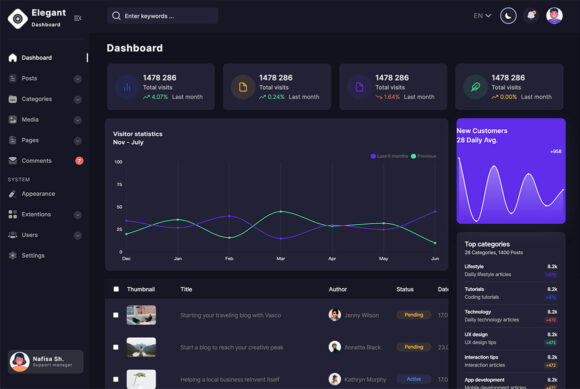 Download free template