Materio is a template to create professional-looking admin dashboards. The template is characterized by the classic "material" style made popular by Google.
The free version of Materio includes a set of ready-to-use widgets for data visualization (graphs, tables, statistics, etc.). In addition, there are additional pages for authentication, and others that provide other useful elements in style guide format.
Last but not least, the template comes with the classic light skin, and a dark version for a more relaxed look.
The template is available for React (Next.js), Vue.js (Vuetify) and Laravel. The author has also provided the original design file in Figma format.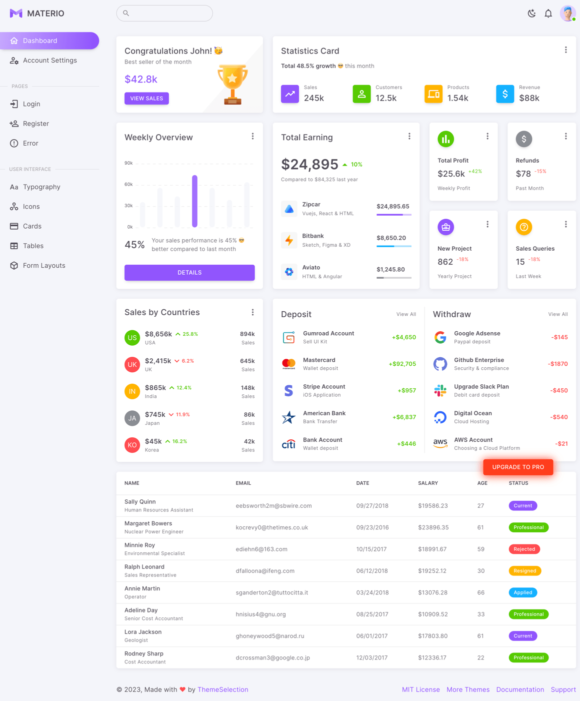 If you liked this template, a premium version is available which provides many more pages and components.
View demo React version Vue version Laravel version Figma file