The team at Stratis UI, the popular design system and UI kit for Figma, has just released an incredible set of over 1000 free icons in SVG format. Driven by the need to cover numerous categories and provide a comprehensive set of icons for creating user interfaces, they have dedicated significant efforts to create this vast and substantial collection.
With this library, you will no longer have difficulty finding the icon you need, as it has been excellently organized, dividing the icons into logical categories. Additionally, they have paid special attention to optimizing the SVGs by removing unnecessary and redundant code.
In addition to its user-friendliness, you can easily customize each of the icons directly in Figma or import the individual SVG into your preferred vector graphic application.
Here is a preview of the "General" category: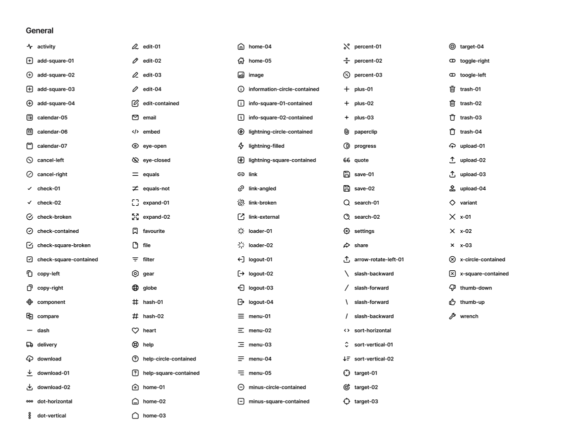 Download icons