This free UI kit includes a collection of beautiful widgets designed specifically for in-app surveys. With this kit you can create an engaging user experience for collecting valuable feedback on your product.
Crafted in Figma, this kit features over thirty pre-designed widgets that are ready to be customized to your liking. These widgets cover a wide range of survey types and formats.
In addition, the free Figma resource also includes a robust design system that serves as the foundation for the project. This ensures that all the widgets are consistent and cohesive, making it easy for you to create a polished and professional-looking survey in no time.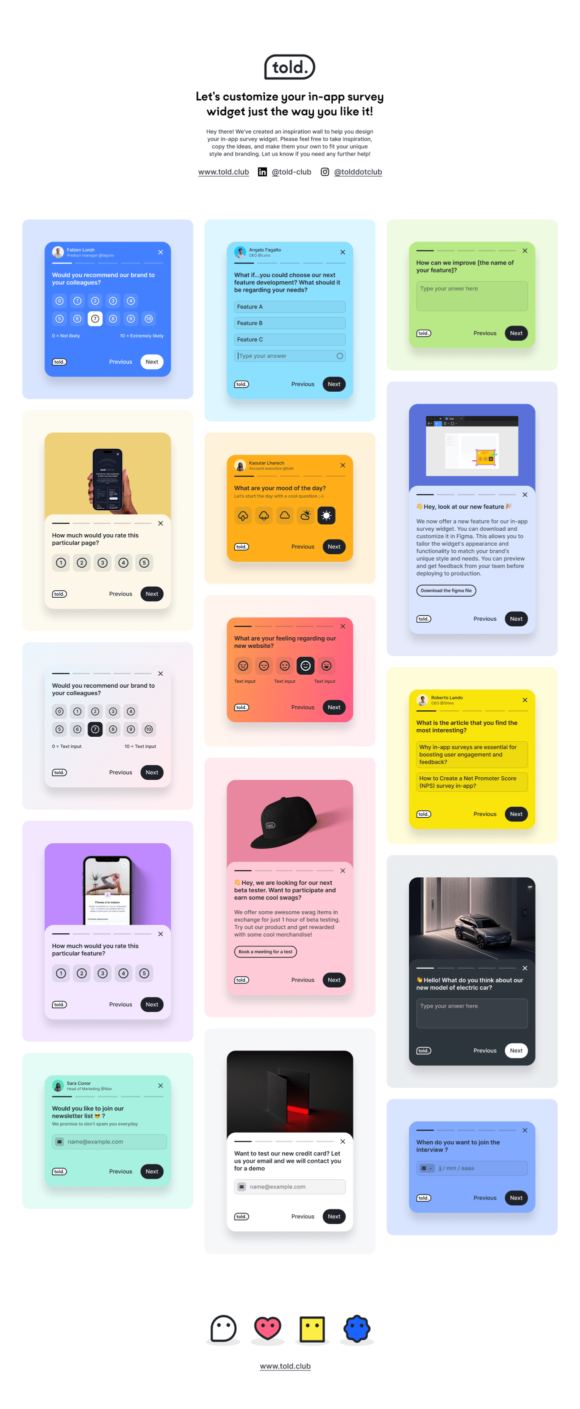 Download widgets