Foodu is a Figma UI kit suitable for food delivery and restaurants designed by Sobakhul Munir Siroj. It helps you speed up the design process while saving your time.
App screens have been designed with fully auto layout, so it is very adaptive if you want to edit, delete, or add some parts. Also, it comes in both light and dark mode.
Free version of this awesome template is for personal use only, and it includes 6 ready-made screens. Premium version comes with 180+ screens, and it's available for a few bucks on Gumroad. Everything that you need to build a great app is included in this kit, including 188 screens, design system and light & dark version.
Here are a few previews from the full version: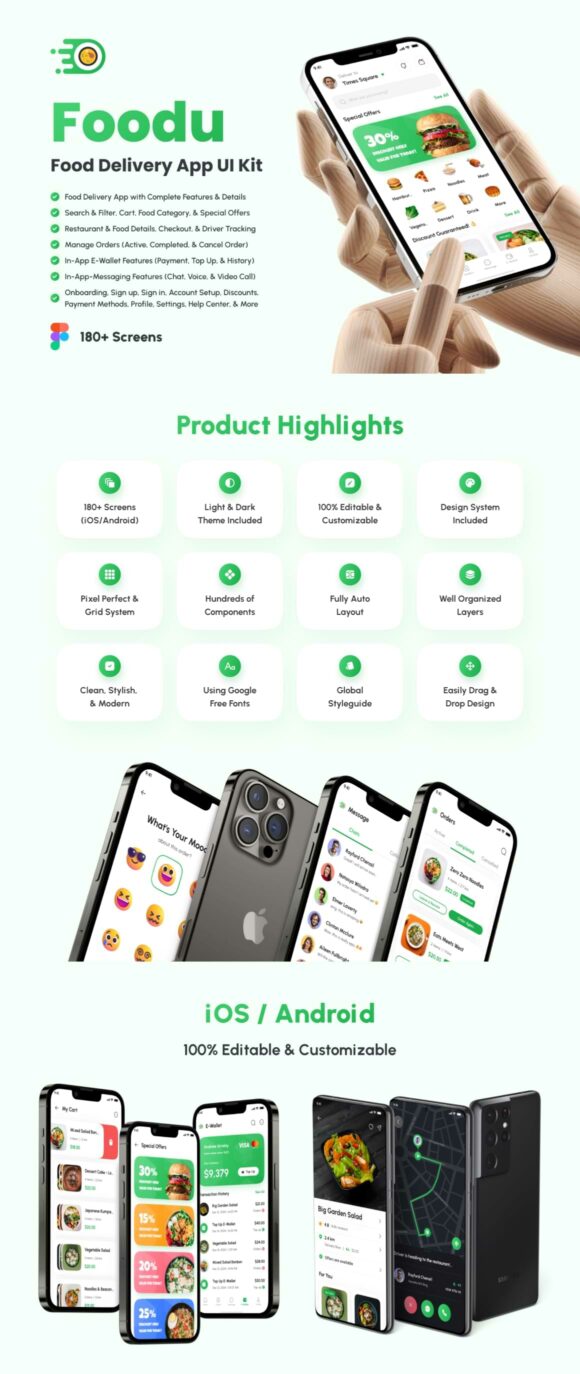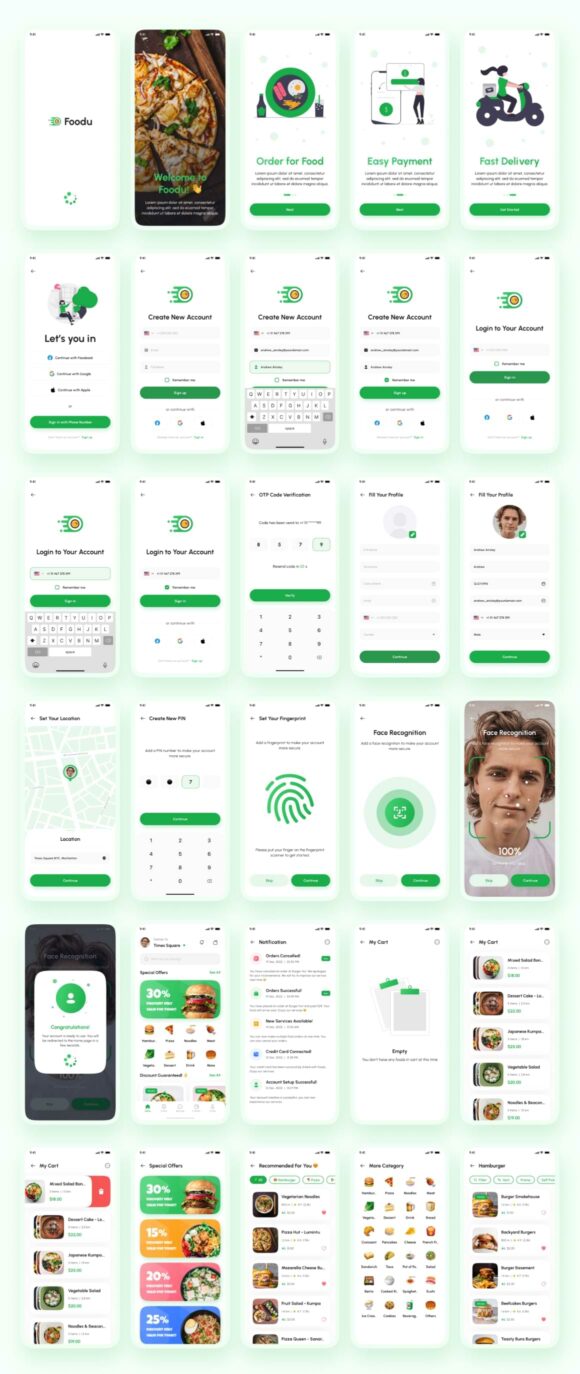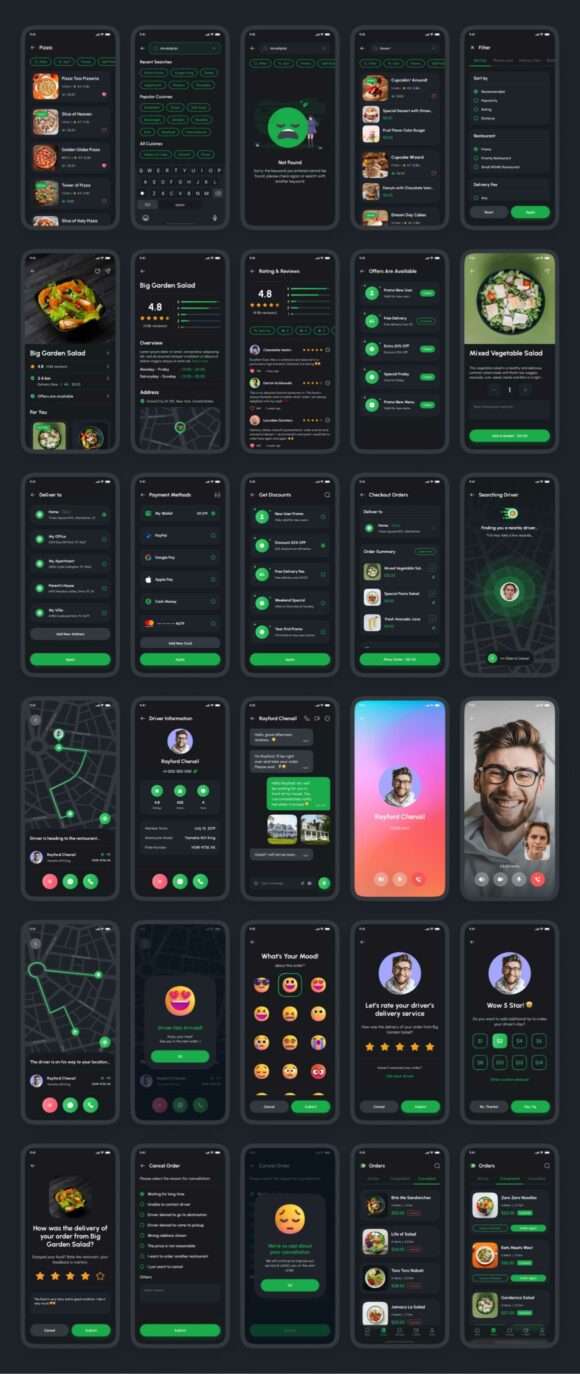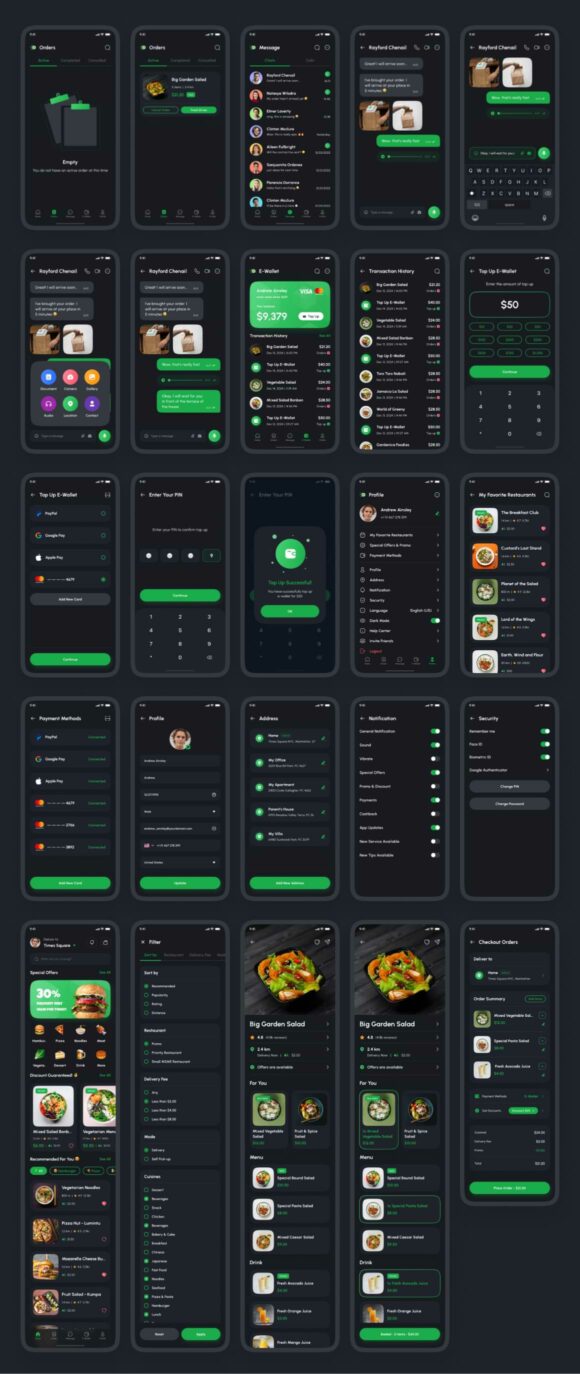 Download from Figma Community