We love redesigns of popular brands, and this one in particular! It's a new design concept of Instagram website made by Neelesh Chaudhary, leading digital product designer from India.
This free Figma template includes a dashboard page with random Instagram posts. Page design is featured by a minimal, balanced and clean style. On the left side there is a tiny sidebar showing a set of colorful fancy icons. On the right side, an area with information about a user and its stories.
A great use of typography, white space, subtle shadows, and colors. If you need to build a website with such a structure, I'd highly recommend to download this template to get inspired.
Here is a full preview of what you will find into the Figma file: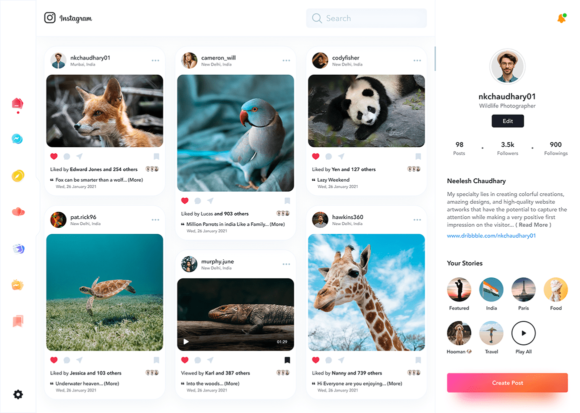 Download template