The release of iOS 17 and iPadOS 17 is scheduled for September 2023, but Apple has already made the official UI kits for the new operating systems available. In order to facilitate the work of designers, Apple's design team has generously provided all the necessary components for Sketch and Figma free of charge.
This collection includes a wide range of predefined elements, such as buttons, icons, navigation bars, input controls, and much more. Furthermore, the library is constantly updated and improved. As announced by Apple itself, new components will be added for Apple technologies like Apple Pay, App Clips, Shortcuts, and more. Additionally, libraries will be provided for other Apple platforms, such as macOS Sonoma, watchOS 10, tvOS, and visionOS.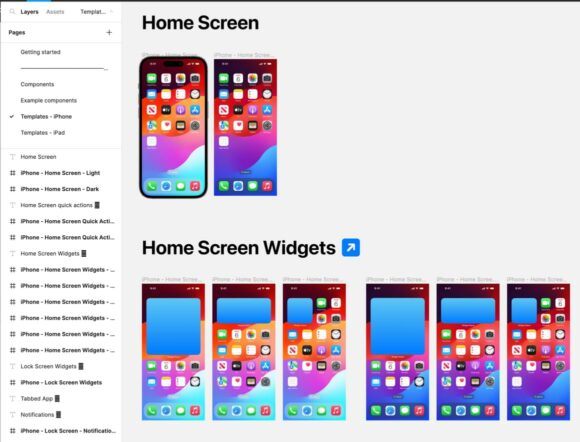 Official UI kit for Figma Official UI kit for Sketch
In addition to the official free UI kit, we would also like to highlight another very comprehensive product created by Kevin Lanceplaine. Although still in development, this kit contains numerous components, ready-made screens, and even mockups.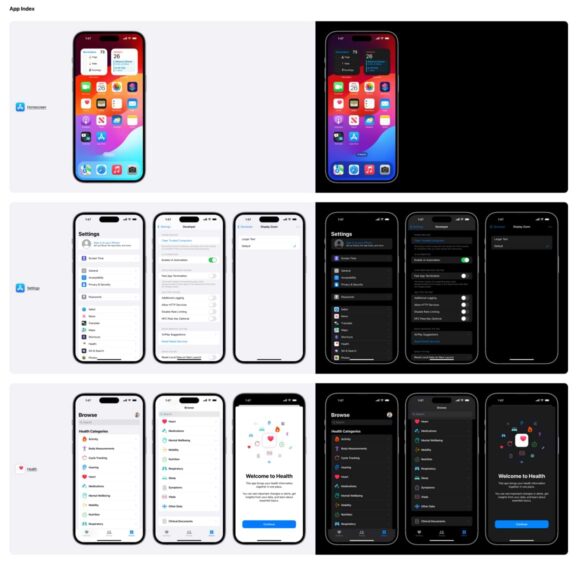 Download iOS UI kit