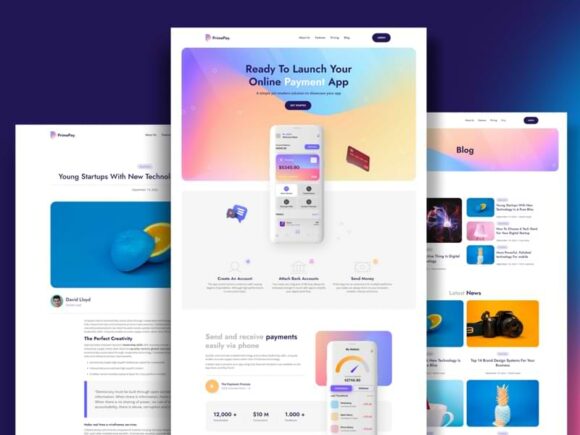 PrimePay is a free website template designed to showcase mobile apps in a modern and professional way. It is a Figma design template that includes the following pages:
Home
Blog
Style Guide
Password Protected
404 Not Found
Ideal for startups, SaaS, and other digital businesses, PrimePay is a valuable resource that allows you to create stunning websites with ease. Take a sneak peek at the home page here:

Plus, the template is also available in a premium version for Webflow.
Download template