Creating a user interface similar to that of Spotify is an extremely challenging task. Behind the visible appearance lies the expertise of top-notch designers, combined with continuous research aimed at optimizing the user experience.
So, if you want to develop something similar to Spotify or simply improve your design skills, we highly recommend using this free Figma resource. Essentially, it's a recreation of the Spotify UI (user interface).
The file includes a total of ten screens, including the classic player, authentication pages, and more.
Here's a preview of one of the screen you will find in the Figma file: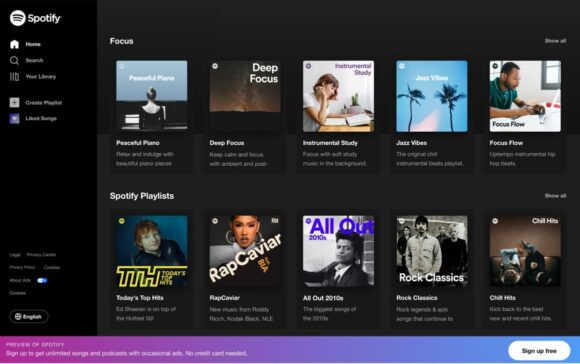 Download UI