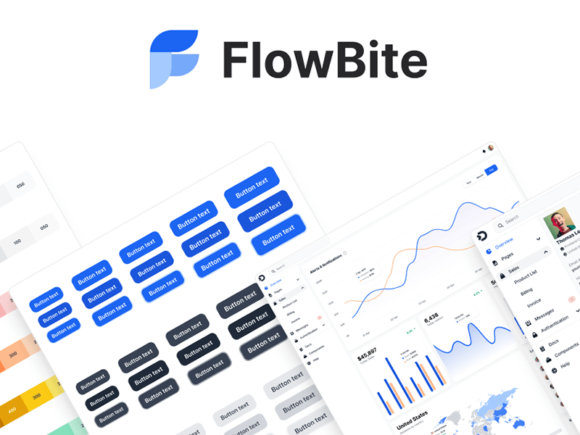 This week freebie is FlowBite, a free set of UI components and pages designed to integrate with the utility classes from Tailwind CSS.
It's a great resource for Tailwind front-end developers who need a ready-made styleguide, and a few components to get started with.
Free file includes a color palette, a typography scale, header and sidebar components, buttons, badges, and a set of icons. It also comes with a ready-made dashboard page and a 404.
If you want more components and pages, you might want to check out the full version at FlowBite.
Download Tailwind kit