Need to drive more traffic and hack your marketing funnel? As a marketer, you certainly know the importance of having a website that "converts". A SaaS landing page is very important when it comes to convert visitors into customers. And if you are reading this post probably your page is not converting well. No worries, you're in the right place!
Whitespace is a free landing page design template built with Figma. The goal of this landing page design is to increase the number of visitors who convert on your offer by providing a highly relevant experience.
This freebie includes all the elements you need to create an effective online presence, which means: headline with call-to-actions, a features section, pricing tabs, testimonials, and more.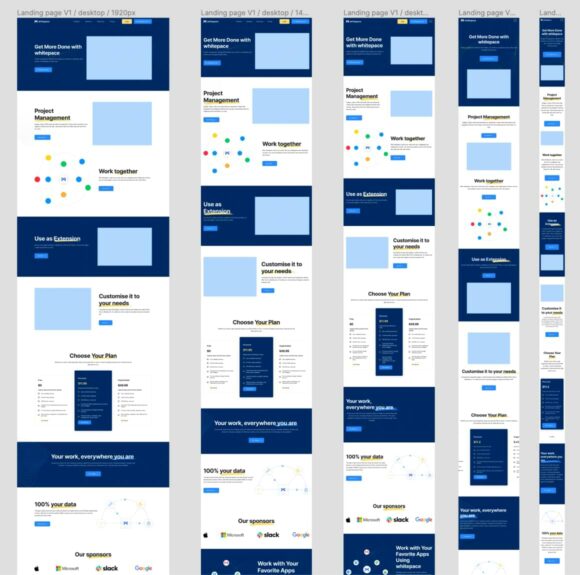 More features:
Designed with advanced auto-layout for all the responsive screens.
2 Variations of landing page
Design style guide and Logo included
Responsive layout prototype (Breakpoint) included
Whitespace is free for personal and commercial use. Designed and released by Al Razi Siam.
Download template