This week's exclusive freebie is a highly detailed free PSD theme, called Deliver. This new website template, designed by Michael Reimer, boasts a ton of great elements and functionality in a minimalist style. Whether you're a creative looking to show off your portfolio, or a business looking to promote your company, this template is for you. It includes 8 fully layered pages and can be customised to meet your needs.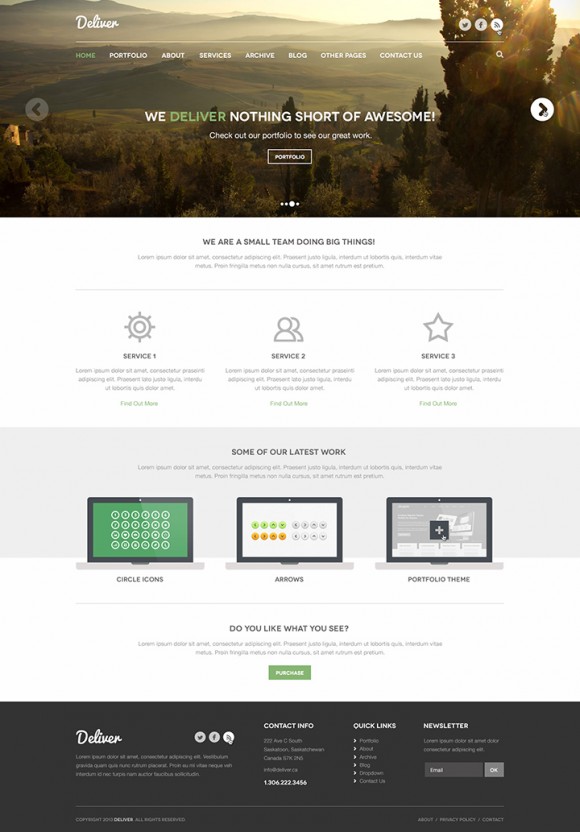 Front page view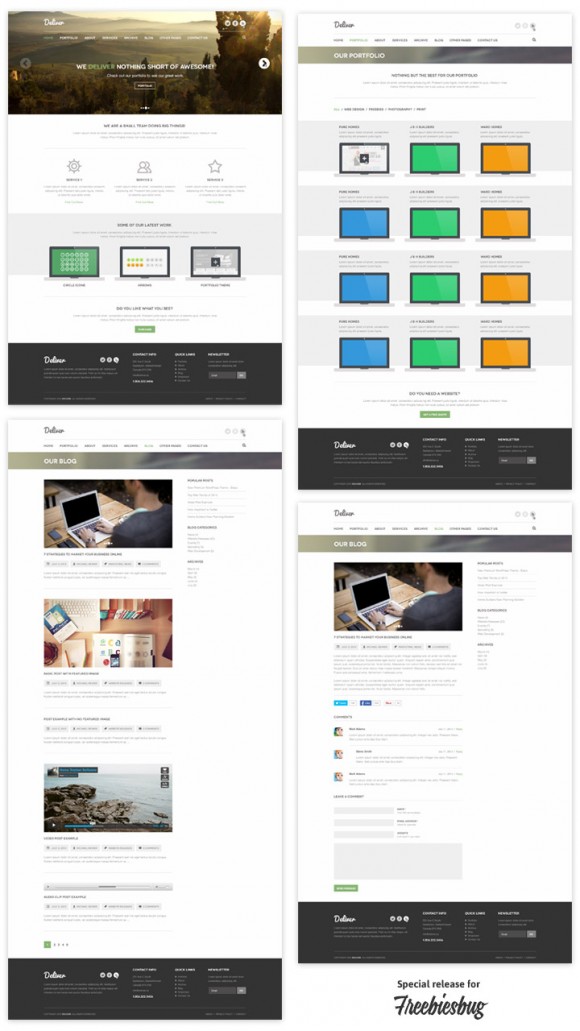 Front page, Portfolio, Blog and Single Post views
If you like this PSD theme, you can view the HTML version of the theme here.
Download freebie