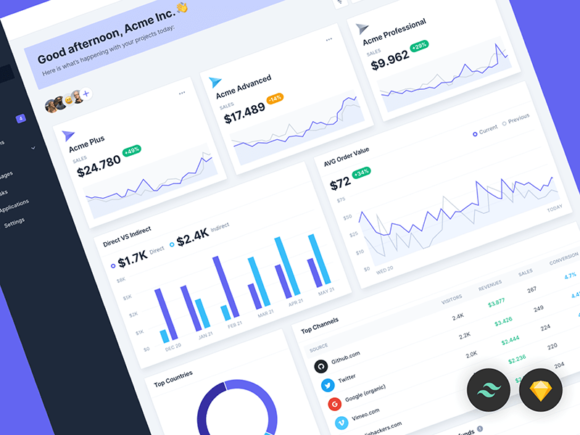 Mosaic Lite is a free admin dashboard template designed in Sketch by Davide Pacilio for Cruip. It includes beautiful charts and widgets, and it's a great starting for anyone who wants to create a user interface for SaaS products, administrator dashboards, modern web apps, and more.
[Update] A free React version of the template is available on Github.
Here is a freebie preview 👇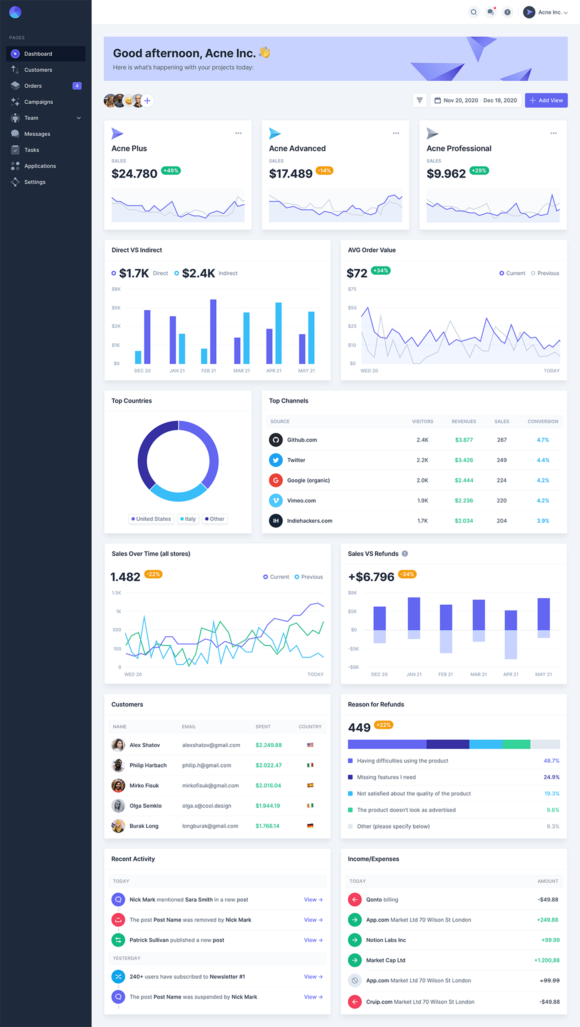 A premium version including more pages and components, and ready-made HTML / React templates built with TailwindCSS is available for sale on Cruip.com.