Today we are glad to present you a fresh new dashboard/admin design template: it's ooto, a set of 4 dashboard screens designed by Adrian Madacs – UI Designer from Denmark – and released exclusively for Freebiesbug!
This freebies consists of four Productivity Dashboards. The first one is called Sessions with a focus on 1on1 sessions within the team.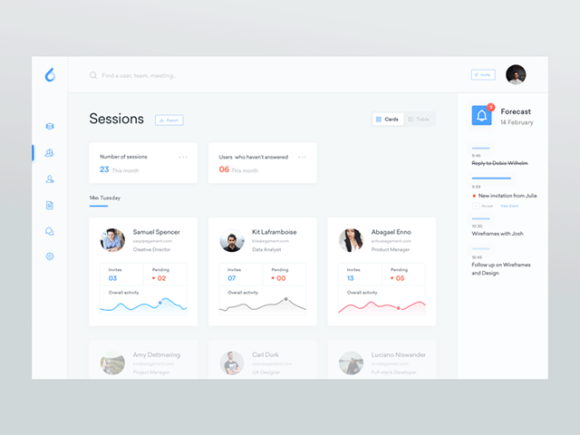 The second one, Meetings, is the scaled version of the previous one. That should allow users to follow up on their meetings on a daily basis.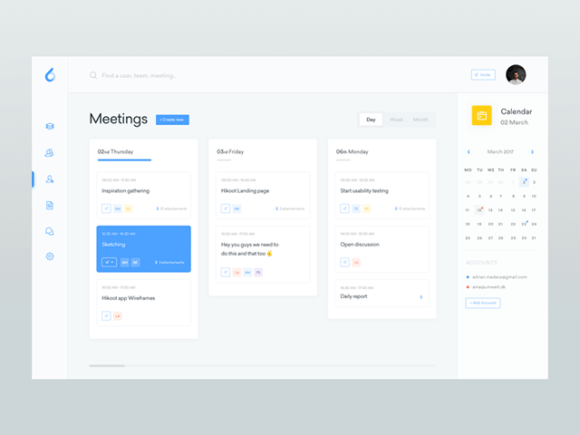 The third one is supposed to allow users to create an event and send out invites.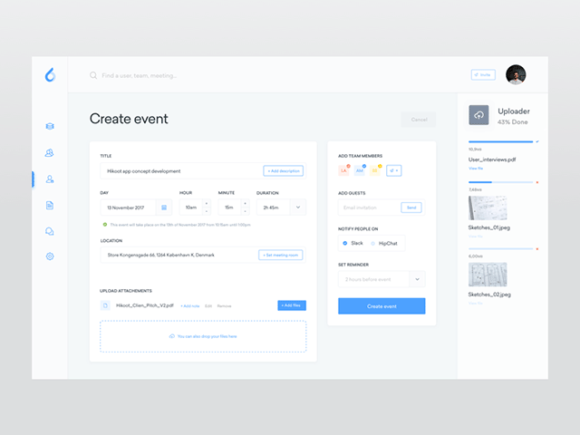 Finally, the last dashboard is a simple file manager for keeping all files in one place and receive notifications.
Download ooto dashboard templates