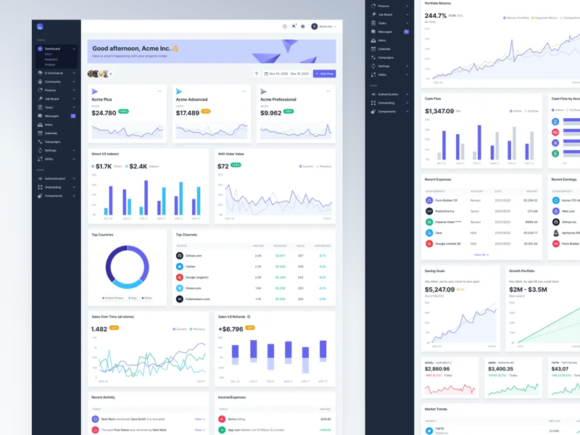 If you're going to build a project that requires a dashboard and don't know where to start, we might have just the solution for you. Mosaic Lite is an admin dashboard template available in three versions: React, Vue, and Laravel.
Mosaic Lite features a page filled with widgets, displaying a page filled with widgets that display an array of data visualisation tools, such as line charts, bar charts, donut charts, tables, and more. This free template is a sample of an extended version of the admin dashboard template built with Tailwind CSS, which includes hundreds of ready-made pages and sections, allowing you to create any type of web application for yourself or your clients.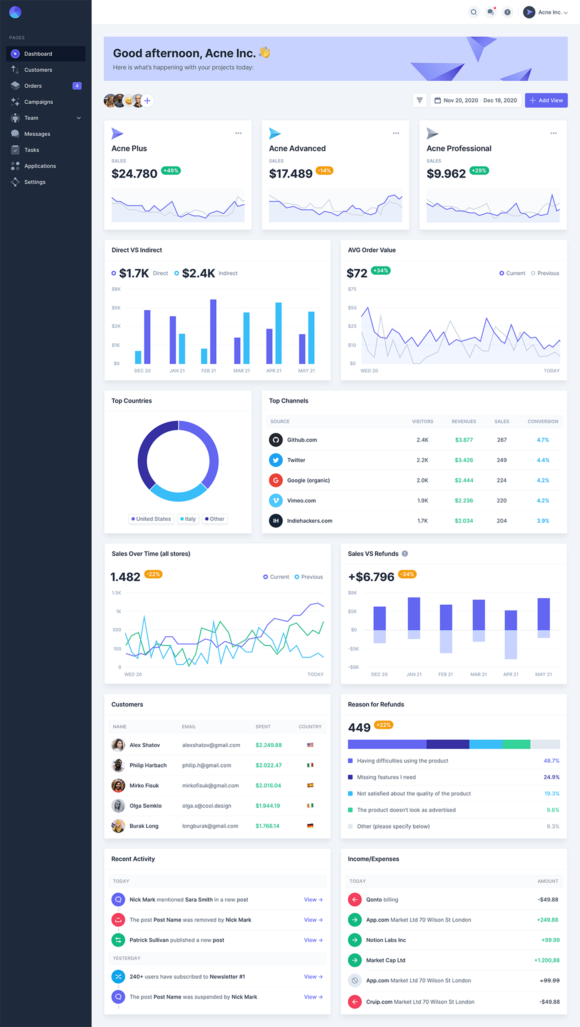 Additionally, the design template is also available in Sketch and Figma versions, as we previously noted in a post.