Today's freebie is a design template of a payments dashboard created with Figma. It's not a complete dashboard, so don't expect to get an admin app with all the necessary pages.
However, this template can serve as inspiration or help you create other similar content. For example, with the table structure, you can use this template not only to catalog payments but also for other models that require the use of lists, such as invoices, orders, users, and much more.
In addition, the page template comes in light and dark versions: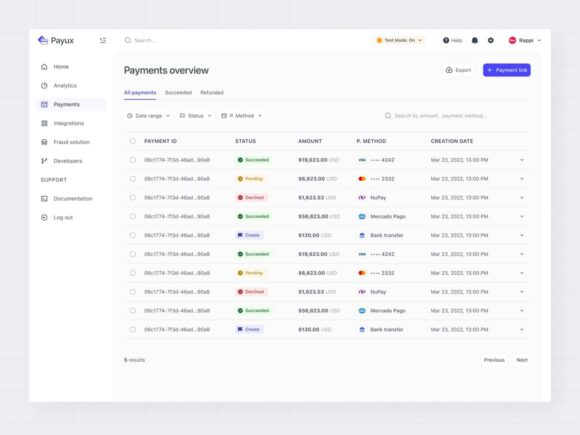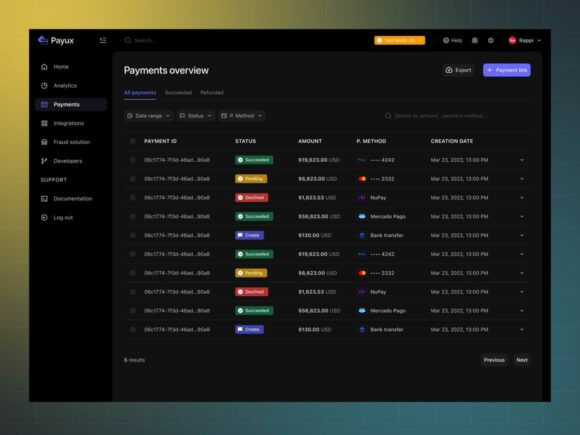 If you are looking for a more complete solution, you might want to check out this admin dashboard template.
Download Dashboard